Compassion and strength bleed from the wounds laid open on these pages. In her poetic memoir of healing, Cecele Allen Kraus leaves the shriveled truth behind like the dead skin of a snake that slithers shining into the sunlight. (Available in our Lulu Bookstore as a Premium First Edition Chapbook or as an e-book in epub format. It is also available for Kindle Readers directly from our Kindle Book Shelf.)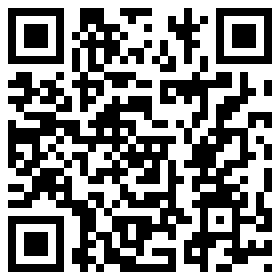 scan with your smart phone
to buy the e-book and/or the paperback
What others are saying about Harmonica:
The powerful poems in Harmonica make poetic speech seem like an utterly natural act. Spiritual without being sentimental, tough and full-bodied, I love the way these poems push in to the understory of blood-knowledge. There's no passivity in these poems; Cecele Kraus makes clear the work, the hard toil both in real life and in the making of poetry necessary to get at something's essence. How each action we take, no matter how prosaic, connects us to something bigger. These poems are vibrantly alive.
~ Juliet Patterson, poet
Let Cecele Kraus take you back a half century or more to the south of her family, with poems which are always lyrical even when hearts are breaking, quietly. Her spare words are the notes of a world where change is nearby – at the edge of the yard, across racial lines and on journeys where religion is both the fulcrum and the yoke. Harmonica will linger long after you have put these poems away and the music has stopped.
~ Jeff Bernstein, poet
Cecele Kraus is a poet of extraordinary compassion: for the hard red clay of rural Alabama, for the scratched-up ivories of an upright piano, for a mother nurturing one child in the womb while she buries another in the ground, for a father's tough, field-rugged hands. Harmonica is a psalm to a severe Southern upbringing and the way coarse love unexpectedly softens the heart.
~ Karen Schoemer, poet