Lindsay Wilson surprises the reader with haunting images that stick in your mind long after you put this book down. This is the poetic craft at its best. Now available in our Lulu Bookstore as a Premium First Edition Chapbook or in various e-book formats & from several online stores (just click on the format you need for your reader to purchace):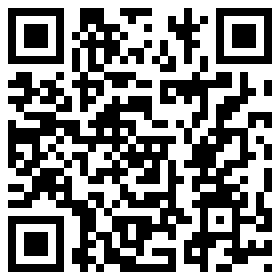 scan with your smart phone
to buy the e-book and/or the paperback
What others are saying about Black-Footed Country:
Black-Footed Country by Lindsay Wilson is announced as an anti-elegy. The poet writes in "No Elegies", Elegy is so, what's the year Levis passed? Yet it is, of course, an elegy to the narrator's mother, and is as gorgeously sensitive as it is chilling. These poems resonate and surprise with their frankness and beauty, their imagination and rich language. At the same time there is a sense of metacognition. In the same poem he writes, No, you're the odd boy standing /in your kitchen gazing out the window/ where the whole world's a giant no. The writer in the book is put into the strange and vulnerable position of living alone in his dead mother's house with her ashes and the remnants of the pool of blood where she fell. In "Long Division" he writes, on that shrinking / late September day, the sun stopped two / and a quarter inches from her blood. I know. / I measured twice. How do we measure the pain of loss? This is a collection well worth reading to find out.
~ Lori Desrosiers, Editor & Publisher of the Naugatuck River